Design and manufacture of civilian aircraft differs significantly from that of Military aircraft in that the certification processes are completely different. Military aircraft are certified as airworthy by CEMILAC, a wing of the DRDO, whereas civil aircraft are certified by DGCA. The standards applicable for each of these categories are also vastly different since safety is of paramount importance in the case of civil aircraft that transport civilian passengers. Further, civil aircraft would need to be meet certification requirements of FAA and EASA in case these aircraft are to fly internationally. Since Indian aerospace companies have very little experience in civil certification procedures coupled with the fact that the civil aircraft manufacture is literally non-existent in India at the moment, this would be a much tougher proposition to tackle than military aircraft.
The aircraft industry needs to adopt the consortium approach rather than have individual companies going it alone.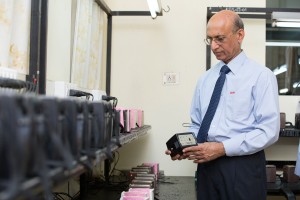 Aircraft design, development and certification is a highly complex, technology and capital intensive and long gestation industry that can stretch beyond 10 to 15 years or more. It is therefore, highly unlikely that the private sector would be willing to risk investments into this business all by itself. The best approach would be for the formation of a consortium of large, medium and small companies with proven expertise in various domains that can pool resources and synergise competence. Even the government-owned Hindustan Aeronautics (HAL) needs to adopt this model to create a win-win situation among its customers, vendor partners as well as itself.
The Union government will have to provide some incentives either as grants or subsidies to facilitate and nurture the growth of not just one, but a few such consortia. This would ensure that there is a competitive environment that prevents complacency or cartelization. In addition, these consortia can be rated on their successful contributions which will entitle them to more grants for future projects. This support even for a limited period of 5 or 10 years could foster the growth of clusters and consortia, beyond which they would be self-sustaining.
The original article appeared on The Times Of India.