Part 5 -Contd from part 4:
It is a well known fact that the military applications are the primary focus of most technological research. With every new generation of new technology, the previous generation is released for industrial and consumer applications. In this context, it is most natural that no foreign OEM would provide Indian Armed Services with TOT of current technology. Whatever is sold is at least one or two generations old. In the case of old platforms like the Jaguar aircraft of the IAF, this would be three generations old. Hence, it is not such a daunting task for Indian companies to indigenise products of that generation, provided one is sensitized to the specialized performance requirements of this sector. This includes design, manufacture, qualification testing and certification to very stringent military standards that most non-defense organisations are not exposed to. This is all the more the reason for the Armed Forces to spot, recognize, nurture and grow private organisations that possess such talent and capabilities for meeting their own long term goals of self-reliance. Is this asking for too much?
The real challenge lies not among the MSMEs, but within the Armed Forces themselves. Even among the technically qualified and trained officers, how many of them are acquainted with the fundamental tenets of aircraft systems, leave alone their design, qualification and certification? Of course, they are only expected to use the products and platforms and not design them. But, if they are the nodal officers involved in indigenisation, should they not be empowered for it? And if they do get trained in whatever manner, would it not be a waste if they get transferred every 2 or 3 years to posts that has nothing to do with indigenisation? How many of them have had an intimate involvement in indigenisation of a complete LRU and appreciate the variety of problems faced by a vendor during the whole process? Has even one officer spent one complete day in an MSME engaged in defense indigenis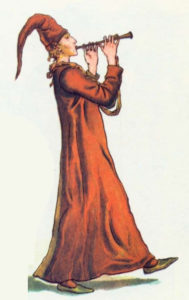 ation to get a first hand account of operations of an MSME? The very fact that RFQs quote a delivery period of 3 months for projects that normally take 3 years shows the disconnect with realities. With poor MSMEs that are attracted to the pied piper singing songs of 'billions of dollars', should we say any more?!
Military business is all about robustness, ruggedness, high reliability, high efficiency, high technology, miniaturization, sophistication, etc. that are far beyond the perception of most non-defense industries. They therefore need to be sensitized, trained, nurtured and then sustained and this is at least a 6 to 8 year timeline as per current status. So, if the DPM and DPP continue to stick to the L1 philosophy, it is a matter of time before everyone exits irrespective of whether they are successful or otherwise. Technological competence and track record are more important than just lowest cost and therefore the current L1 policy would by itself ensure that the competent get filtered out and the incompetent just fail. Who wins this game?