The CII in partnership with the Indian Air Force had organised yet another seminar on indigenisation on 23rd May 2017. As is usual at such events, presentations from senior representatives from IAF and DPSUs laid out the 'huge' opportunities for Indian industries, particularly MSMEs. On the contrary, a CII-KPMG report titled 'India as an aerospace hub – Opportunities, challenges and way forward", circulated among participants, had this to say on the opening page –
"Unpredictable demand, lumpy orders and extreme pressure on pricing makes the risk of aerospace business significantly high. Aerospace manufacturing for the defense sector is even tougher given that there's only one client". It goes further to state "…. negotiations, approvals and payments can really test one's patience". What I presented that day was even more blunt and down to earth.
This blog provides an insight into the hurdles in the system that have inhibited progress in defense indigenisation. The blog is in several parts, addressing multiple issues connected with all stake-holders.
Part 1: Ground Realities
The A&D business in India is literally unsustainable all by itself, more particularly from the point of view of an MSME. This is obvious for any insider, whether in a DPSU or DRDO or the Armed Services. But, nobody dares say this in public since they are expected to toe the line of the higher ups and provide lip service to attract unsuspecting MSMEs to burn their fingers and go bankrupt. Here are some interesting insights into this expensive game as it is played in India. While the focus of this article is on the IAF, the sum and substance of this article applies equally well for the Navy and Army.
The IAF puts out RF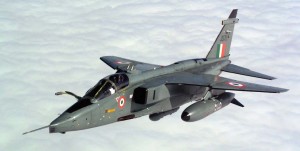 Qs for indigenisation of various items that range from little rubber parts, machined parts, to complete LRUs (Line Replaceable Units are complete equipment) for some of the most aged aircraft in the world. However, it is clear that they do not really need these after they are successfully developed by an Indian firm. Imagine the plight of an MSME that spends anywhere between 30 to 100 lakhs on developing a sophisticated LRU with the fond hope of realising a stable business over the next 5 to 10 years, when no serial production orders are released subsequently. And this plight is even further exacerbated if the firm had in the interim managed to win further orders for development of other items. Pleadings with higher-ups of the IAF sometimes produces a response that says "you are doing a wonderful job for the IAF. Orders will certainly be released as and when a need arises". Then there is dead silence for years after that.
What makes this whole business even more of a mockery is the fact that there is intense pressure on the Indian firm during the entire process of development and testing with the item classified as 'critically required'. How this criticality turns into redundancy very soon after successful development is certainly a mystery for Indian companies. And when this repeats again and again, this mystery gives way to misery. This is certainly not a test of patience as suggested in the CII report, but one of anger management.
For anyone with a deep insight into the operations of a DPSU and the Indian Armed Services, it is all crystal clear. The reason why things don't work will be elaborated in Part 2 of this blog.