Part 2 (Contd from Part 1): Old habits die hard. When a child gets used to spoon feeding, it will resist eating by itself. This applies equally to the Armed Services. Having got used to being fed by foreign OEMs with machines, equipment and their spare parts for over six decades, the easiest and simplest method to re-arming is to go back to them. These are buying habits that even we as individuals acquire, don't we? So, it needs a monumental effort to change those habits. Moreover, how many of us are aware of 'Life Cycle Costs' and how many of us take that into consideration when buying durables? 'Baadme dekha jayega' ('We'll see later') would be the common refrain. So is the case with the Armed Services. To be fair to them, they are always so desperate for new procurements to replace old and ageing ones that they just have to go ahead and buy whatever is offered to them. In such a scenario, indigenisation is the last thing on their mind. Add to this our obsession with anything 'phoren' over a 'desi' stuff, you get almost the entire picture.
Management theory states that resistance to any change is a natural human trait. So, if one has been buying weapons and arms from abroad for the last 50 years, he or she is part of a system that allows it to continue since it has the least resistance. People in charge of planning, budgeting, procuring, inspecting and using the items are all used to it and wont ask 'why?'. On the other hand, if somebody says he wants to get it from an Indian vendor, all hell breaks loose. Questions like – "Why change?", "How do you know the Indian stuff works?", "Who will guarantee its performance?", "How do you know it would last at least a year?", "Who will take responsibility for this decision?", "Who will certify the technical specifications when we dont know what the foreign OEM is supplying?", etc. Just a few of these are enough to kill any enthusiasm about indigenisation within the Armed Service.
On the other side of the fence are the thousands of private industries who have been attracted to the 'billion dollar' annual procurements highlighted by the pied pipers of the bureaucracy and Armed Services. Nobody tells them about, leave alone train them on the highly stringent quality and certification standards that need to be met. This is somewhat like a kid that has been persuaded to get into the shallow end of the swimming pool by the coach who then invites the student to swim towards him while he himself surreptitiously keeps moving towards the deep end! Once the student has gone out of the shallow end, he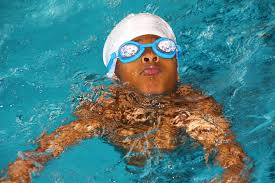 has no option other than to thrash around and hope to somehow reach the nearest handrail. The only difference between the two scenarios here is that in the Defense arena, the 'coach' just disappears after leading you in. Certainly not an enjoyable situation. But, why does this happen? One, nobody cares. Two, nobody takes ownership for either indigenisation or nurturing of 'vendors' with the larger objective of achieving self-reliance. Three, officers in charge of indigenisation get transferred to other posts across the country leading to loss of continuity. Four, a DRDO or DPSU, which does not have to participate in tenders and attain L1, offers to take up the job and so the Armed Services are obliged to give them the order even if they are 20 times costlier. Five, the need for the item just disappears due to bureaucratic delays. The list can go on and on.
Does the poor vendor survive or drown?
Watch this space to know more.