The VTU deserves a pat on its back for coming out in the open to acknowledge the existence of a "Placement mafia"
In a country where every well intentioned plan or program breaks down due to large numbers of takers and seekers, corruption in the field of education, skilling and placements can be no exception. As the report specifically refers to the involvement of 'private companies', it is clear (if any such clarity was ever required) that the private sector is no stranger to corruption. Corruption is today so deeply entrenched in the psyche of every Indian that he/she strongly believes that it is a way of life to be reconciled with, whichever side one is on.
However, if this nation aspires to become a global economic power in the next decade, the first steps will have to be in self-belief and a 'never-say-die' attitude that addresses every problem in a holistic and positive frame of mind. This takes us right back to education and skilling, right at the school level, not just about arithmetic and languages, but about values in life. This is what will lead to a clean and ethical manner of learning. This is what constitutes the beginning of 'Soft Skills'. As part of graduation in Arts/ Commerce/ Engineering/ Medicine, etc., the student should automatically upgrade in soft skills that ultimately establishes the self-belief.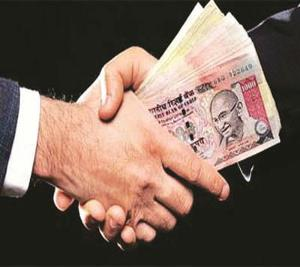 If it was only corruption that was rampant all around us, we certainly couldn't have fought three wars with our neighbours, put a satellite around the Mars, built our own fighter aircraft, aircraft carriers, missiles, etc. besides earning the tag of a nation of software professionals. We must therefore acknowledge that there still are a good number of clean, efficient and ethical engineering colleges as well as training and placement organisations that do not deserve to be shoved into the same basket as the rotten eggs. The VTU, as any other university, has a distinct role to play to address the situation arising out of this scandal.
One of the buzzwords heard in every seminar and workshop on education and skilling today is 'Industry-academia' partnerships. While everybody would want to boast of being a partner in this activity, there is hardly any perceptible change in the students being industry-ready when they graduate. The same complaint of 'unemployability' continues to be heard even today, and in a louder voice. How can this situation be changed?
Firstly, just as practising doctors are employed as faculty in a medical college, faculty in engineering colleges also need to possess at least a few years of industrial experience. This is rarely the case even in prestigious institutions. The next best alternative is to engage guest faculty from reputed industries with a proven track record in their domains. This is where the VTU can help by identifying specialists from industry in various disciplines who not only possess a minimum qualification in engineering, but also a rich practical experience that can help in orienting the students to practical applications. In addition, VTU can identify specific industries, irrespective of whether MSMEs or large companies, based on their domain expertise, infrastructure, proven track record and resource persons, as a database of training and skill providers. VTU can act as coordinators to link, monitor and certify the whole process of training and skilling through a process of evaluation. While this could also be open to subjectivity and corruption, an open and transparent system of administration can certainly minimise this.
The next step would be to validate and certify training institutes which possess practical training infrastructure for the skills that they are supposed to impart. It is a proven fact that the best training institutions are those either attached to or run by an industry. So, why not classify and categorise them so that students as well as colleges can seek their services as required in a transparent manner? This could be done through a process of accreditation.
Lastly, but most importantly, we as a people need to change our thinking. The root cause of many of these problems is the importance given to 'scores' and 'marks' rather than actual performance and practical skill.  A country full of people obsessed with certificates and marks for everything from primary school to engineering colleges and even music examinations, must change its focus to evaluation of practical skills, capability and performance. After all, it is the practical skill and capability of an employee that is the only consideration after the first job placement. So, why not make the first job placement itself a practical test for skills and competence? Then, perhaps, nobody will run for a paper qualification or certificates!