Design capability is like a capital asset required to churn out high value returns. It is like a compelling fragrance as it spreads across domains. Design and manufacturing together produce a closed loop system of learning, improvement and further innovation. But, if you do not possess this asset, you are only providing low value manufacturing services while allowing an overseas designer to dictate terms forever.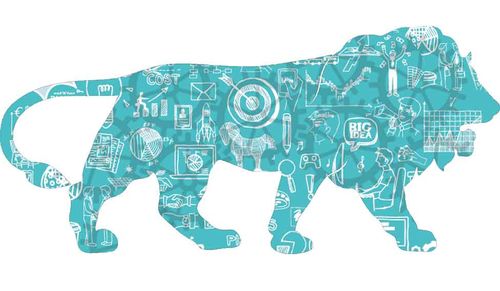 Design is a very strong capability since it allows continuous upgradation of products and processes. An ecosystem that encourages innovative design yields new technologies and products thereby leading to large-scale local manufacturing and overall economic growth. Design in India should therefore be the larger objective of Make in India.
Over the last 50 years, there have been many examples of indigenous design. Examples in the '70s include the Sumeet kitchen mixie, the wet grinder, the Good Knight mosquito repellent and early models of washing machines. In the pre-reforms era, there were many truly Indian products for home consumption. Revolutionary inventions in Indian classical music—a traditional niche area—include Radel's electronic tambura, tabla, sruti box and veena.
Cut to the present. Why are our large business houses importing simple appliances like bread toasters and electric irons from China? Even in the booming automobile sector, there is not a single vehicle in India that is fully indigenous in design, in spite of large private players having manufactured under licence for over five decades.
Many consumer and industrial products were earlier being manufactured here. Why did these industries turn into traders of imported commodities? Electronics was identified as a sector with high potential in the late '70s. We missed many opportunities to create a vibrant electronics industry. Companies in the US and Europe offered to set up semiconductor fab plants but we refused. Malaysia, Thailand, South Korea and Taiwan accepted these opportunities and are now miles ahead of India. In the strategic defence sector, India has manufactured battle tanks and aircraft under license for over five decades but doesn't seem to have learnt how to maintain and support these ageing platforms. On the other hand, in spite of sanctions, the Indian Space Research Organisation demonstrated our capability to experiment, learn and ultimately deliver. ISRO is now launching satellites for international clients at a fractional cost. This is the model to be replicated in defence as well.
The problems of designing and manufacturing in India include long delays for routine matters that result in hidden costs. Exorbitant taxes demanded by authorities, lack of uninterrupted power, water and other infrastructure and rampant corruption by police and tax authorities ensure that Indian entrepreneurs, with a few exceptions, are the least competitive in the world. The last straw for the entrepreneur is the outdated labour laws that encourage undisciplined workers to hold establishments to ransom.
There are no simplistic solutions. Governments need to drastically simplify procedures and cut the red tape. Employees and managers in organisations need to change their work culture and ethics. Chinese organisations execute orders in record time while employees of a typical Indian organisation take days to respond to an email. That's how they get more orders than us.
The Indian education system, from the primary level, needs to teach students how to think and apply knowledge rather than crack exams. We can still become a manufacturing powerhouse with determination, a change in attitude and the courage of conviction. Time, however, is running out.
The original article appeared on The Week.