Indian SMEs have been a hot topic of discussion during last couple of months and have attracted the attention of entrepreneurs, bureaucrats and industrialists. India's Defence budget has been growing year after year and has reached Rs.2,290 billion for 2014-2015. As a result, the opportunities for Indian SMEs (Small and Medium Enterprises) have also grown, leading to increased focus of policy makers and Indian Aerospace SMEs on this sector.
A significant thrust has been indicated in the union budget 2014-15 for the growth of Indian SMEs. After agriculture, the major contribution to the GDP (40 percent) is byMSMEs, who also have the largest workforce. MSMEs in all sectors are known for specific distinctive advantages like low-cost operations, unique skill sets, innovation, flexibility and agility. Indian SMEs nowadays are considered to be competitive and focused.
There has been active participation of Indian SMEs in the last decade in the defence arena. MSMEs play a major role in the defence ecosystem by producing sub-systems and components.
It has been estimated that the Indian defence sector currently comprises over 6,000 MSMEs which are fast integrating themselves into the supply chains of national and international majors including the PSUs.
Although the majority of them produce items of low value addition, a few small enterprises have proved their potential by producing sophisticated high quality products at competitive prices.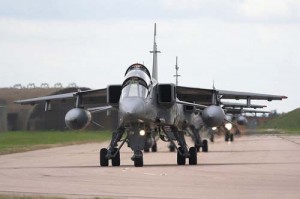 The Opportunities
The Defence Procurement Policy 2011 had encouraged indigenous manufacture of defence equipment. Further changes in DPP 2013 have been made, to give preference to 'Make in India' across all categories. Indian enterprise should take indigenous design and manufacture as a challenge to grab the multi-fold business opportunity. This may bring a change – from dependence on imports to self-reliance. It will certainly yield technology spin-offs to various other fields such as automobile and consumer sectors.
Nearly 50 percent of defence equipment that are held by IAF are obsolete. They either need replacement or upgradation to extend their useful life. An opportunity of around US$10 billion exists in this segment. Obsolescence management is a key area where Indian MSMEs  can play a major role. A few Indian SMEs have developed indigenous sub-assemblies as part of obsolescence management, for both defence forces and defence PSUs.
The Challenges
Constraints faced by majority of MSMEs referring to the A&D sector are
Lack of awareness and exposure to stringent performance requirements such as high quality, reliability, efficiency and ruggedness to perform in harsh environments.
Lack of knowledge of military systems and platforms.
Lack of design skills for development of these products or their components.
Lack of training facilities for skilling the workforce, including engineers, in this specialised domain.
Lack of access to specialised raw materials and testing facilities associated with this sector.
Lack of funding to tide over the long gestation period characteristic of this sector.
Need for an A&D classification for MSMEs
The decision to bring out a new policy for MSME by our Union MSME Minister, Kalraj Mishra will open up new opportunities for all  stakeholders. Committees have been formed by Ministries of Finance, MSME and RBI to address all issues relating to the sector and it is hoped that they will provide a comprehensive policy that will reflect the changing business environment. Considering all the problems faced by entrepreneurs in this sector, a special category to classify 'A&D MSME' s would encourage more entrepreneurs to enter the sector.
Special schemes for SMEs in Aerospace and defence sector
A few steps that can be taken to encourage MSMEs in the sector are:
1. During the procurement process, whether of PSUs or armed forces, SMEs with aerospace/ defence skills, experience and proven track record, should be given weightage.
2. SMEs with proven track record in a particular field (such as machining or electronics or hydraulics, etc.) but lacking experience in the A&D arena, to be given exposure to specialised processes and requirements of this sector.
3. Commonly used materials and standard parts (For example, fasteners) of approved grades and quality that either need to be imported or manufactured within the country can be consolidated by creation of a raw material bank, operated and managed by NSIC or a similar organisation.
4. This sector is known for the long cycle time, from order to realization of sales. Special funding schemes taking this factor into account, would be a major step in mitigating one of the main elements discouraging MSMEs in this sector.
A&D MSME Clusters — the way forward
MSME clusters for the high technology A&D sector has to be facilitated. Government should encourage, promote and nurture these clusters through funding, training and support schemes. These clusters could also be virtual which form a supply chain for PSUs and defence organisations. Members in virtual cluster will be able to interact and share business and ideas mutually. There is no need for them to be co-located as a cluster. Members of the clusters would then be able to be use their skills to design or manufacture different parts of equipment. Growth of every individual in the clusters can be increased by pooling of complementary domain expertise. This would go a long way to establish the eco-system which is essential for successful and holistic implementation of indigenisation programs.
For indigenous defence industry
As an extension of the cluster model described in the preceding paragraph, a PSU such as HAL or BEL, or the maintenance wings of the armed services could financially partner with a cluster for mutual benefit. This could be a successful implementation of the PPP model that many governments have talked about in the past. This PPP model would be able to address many of the problem areas elucidated above, including the issue of exposure and training in specialised domain areas of A&D. The PPP eco-system will provide the much required impetus to the MSME sector.
While the new PM's objective of turning the country from a major defence importer to an exporter opens up a much larger opportunity for the MSMEs, going far beyond the cause of self-reliance, there are challenges aplenty. However, these are not insurmountable if all the stakeholders come together and synergise for the common good.
India is today the world's largest military equipment buyer. This situation can be converted into a multi-fold business opportunity if indigenous design and manufacture is taken up as a challenge by Indian enterprises!