The Indian Aerospace and defense manufacturing sector is at the cusp of change today, with the entry of large private players and strategic alliances, mergers and buy-outs being the order of the day. Aerospace giants like Airbus, United Technologies Corporation, Lockheed Martin and Dassault Aviation have been closely looking at the Indian market and companies they can partner with. As these companies look to build an ecosystem of Indian firms whom they can outsource their global work at competitive rates and through whom they can cater to the domestic market when orders from the Indian Armed Forces materialise, they can no longer afford to depend on the monopoly public sector giants or a few large players.
In fact, it is in the interest of these global corporations to recognise early that these form the tip of the iceberg and hundreds of Small and Medium Enterprises in India support public sector organisations like HAL and contribute significantly to India's Aerospace and Defense manufacturing sector.
With the increase in the FDI limit to 49%, global leaders in A&D manufacturing are now eager, more than ever before, to add Indian suppliers to their global supply chain. This would definitely benefit them as they are likely to find some robust partners in small and medium sized Indian enterprises that have executed indigenous projects and have proven expertise, spanning many years.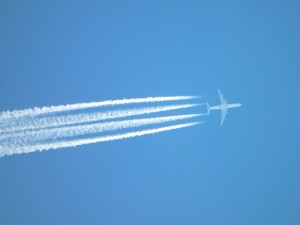 Digging a little deeper will unearth a few such hidden gems, correcting the misconception that SMEs operate at the lower end of the value chain. There are a few Indian SMEs who are not just component manufacturers but are seen adding value at multiple stages including design, development and high value manufacturing in the aerospace sector. In addition, several Indian SMEs now have the strong technological base to meet global demands and standards, an international business outlook, a competitive spirit and a willingness to restructure which makes them a perfect partner to look out for.
Large domestic players are also broadening and strengthening their competencies and resource base through the process of acquisitions and mergers. They are also looking to forge partnerships with key suppliers in the 2nd tier. The Make in India campaign has undoubtedly added impetus to their growth aspirations. It is important that SMEs take stock of this paradigm shift and gear up to leverage the opportunity.
Seven essentials to look out for in an Indian SME partner:
Proven track record in the Aerospace domain.
Capability to design and fabricate jigs and fixtures required for production and testing.
Evidence of a strong and robust quality assurance culture built into the organization.
An organizational culture that encourages learning and training of its employees and managers.
Passion and sincerity of purpose among its main promoters in the field of A&D.
Adherence to committed delivery schedules.
Professionalism and high ethical standards in their communication and operations.
To truly leverage the combined potential of a liberal offset policy, India's advantage in skilled manpower, and relatively low cost manufacturing, it is essential to integrate SMEs into the ecosystem. Aero India 2015 could just be the right opportunity for the industry to move in this direction.