A look at the feasibility of complete indigenisation of India's defence needs
India is the largest importer of defence equipment in the world. It is therefore evident that the domestic industry is not being optimally utilized to meet the country's defence requirement. Currently, the domestic defence production is met by 41 factories of the Ordnance Factory Board (OFB) and nine Defence Public Sector undertakings (DPSUs) under Department of Defence Production with various units across the country. In addition to this 194 industrial licenses have been issued to 121 private sector companies.
The buzzword today is indigenisation but this is more a fashionable word than work-in-progress. While we jump on to the bandwagon of indigenisation let us truly understand the concept. Indigenisation starts with identifying critical equipment and systems that are being imported", and then to either reverse engineer these products or design them from scratch using our own knowledge and expertise.
Over the last five decades, the Indian Government has been pursuing the acquisition of new technologies as part of manufacturing licenses from foreign companies. While this has resulted in valuable exposure to the manufacture of state-of-the-art products, as in the case of the Mig-21 and Su-30, Transfer of Technologies (ToTs) have rarely included design technologies of the manufactured product. What is transferred is only the manufacturing technology. It is therefore up to the Indian partner to either reverse engineer or decipher the technology behind the design in order to lead to future indigenous designs.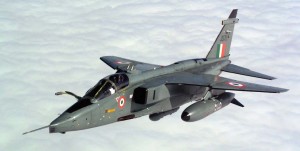 Technology to manufacture is distinctly different from the technology involved in design. Manufacturing of various parts and systems involves mechanical fabrication and machining, assembly of electronic modules and equipment, testing and qualifying to rigid and stringent quality standards. Very few industries in the private sector have exposures to such specialised standards and processes as are applicable in defence equipment. Hence, the need of the hour is to attract more private sector enterprises, more particularly the MSMEs, to this field.
With the competitive growth of the Indian MSME environment, many of whom have highly sophisticated machineries and equipment, and possess specialised expertise in their own small areas of operation, there are many examples of truly outstanding firms who are now manufacturing industrial parts and equipment not only for Indian consumption, but also exporting them to prestigious companies globally.
The technical competence of Indian MSMEs is therefore no longer under question. What is required is a nurturing environment of trust and support going much beyond the token recognition by way of annual awards by the government or trade and commerce bodies.
Tweet this: "MSMEs need only to be empowered with the right kind of exposure and training to raise their capabilities to the demanding and specialised needs of the defence industry".
Such MSMEs will then graduate over time to developing their own products and processes that would contribute to the creation of a large matrix forming the supply chain for indigenous integrators such as the Jaguar aircraft. PSUs or even the large private sector organisations in the years to come.
The question of value arising from foreign collaborations and 'manufacturing under license' can be answered in comparison to the automobile sector in India. The entry of Suzuki and Honda into the country for license manufacture of their vehicles in a collaborative venture with Indian private companies, introduced not only the Indian consumer to high quality, state-of-the-art, re-liable and trouble-free vehicles, but also to modem manufacturing methods, machineries, human skills and management systems. The Indian private sector companies have proven their mettle in absorbing not only the manufacturing technology but also in developing their own design skills.Thus, resulting in their ability to leap-frog and compete by themselves in the global market. Indirectly, this has also spurred the establishment of a supply chain of ancillaries and parts manufacturers of global standards. Thanks to this, a healthy ecosystem of the indigenous automobile industry is firmly in place. This is what needs to be replicated in the defence sector too.India is, and will continue to be, an attractive market for defence related sales for foreign manufacturers.
However, it is certain that no other country would be willing to transfer critical, cutting edge technology to India, with the risk of losing their de-fence superiority as well as financial returns. The solution clearly lies in factoring in all these aspects, and pooling of all resources and the best minds in the military, the public sector, the private sector, the academia and R&D organisations across the country in a strategically planned and executed partnership. The political leadership only needs to set the rules of the game and a level playing field in a transparent system.
Tweet this: "Innovation and indigenisation are literally two sides of the same coin. Innovation is triggered automatically when one is forced into a corner".
This was amply proved by both DRDO and ISRO in the manner they overcame sanctions and denials of technology and critical parts for their projects. This should give us the confidence that the same can be replicated in other de-fence and aerospace projects.
The MoD, Government of India, should act as a facilitator and enabler in such a way that it stimulates innovation in both design and manufacture of defence related products. In fact, the establishment of a separate category of "Defence MSME" through a qualification and evaluation process would by itself lead to their entitlement to financial grants, tax rebates and lower lending rates for private players successfully developing indigenous defence projects.
This calls for innovative methods of identifying prospective enterprises, evaluation of their skills as well as growth capabilities, special and exclusive funding schemes, training programmes and other support for rapid growth of such enterprises. In short, such companies need to be nurtured in the interest of the country quickly achieving self-reliance.
Tweet this: "Indigenisation and self-reliance in defence technology is no cakewalk and requires dedicated scientists, technocrats and entrepreneurs".
The user agencies and armed forces need to appreciate this and lend a very supportive hand even when either the performance is slightly below target or delays are encountered.After all, no organisation takes any pride in failures and would certainly like to take up the challenge to improve further and cross the 'finishing line'. As India has demonstrated in the automobile sector and space technology, Indian defence industry can not only increase the scale of its operation to cater to the domestic requirement but also export to the global market. The export of the ALH Dhruv helicopters, though limited in number, proves this capability.
The new Government headed by a down-to-earth and highly progressive Prime Minister, Narendra Modi, has shown signs of a few bold initiatives, that have set a clear direction towards massive indigenisation of defence procurements in the years to come. Public-private partnerships should be the best way for-ward to reach a win-win situation for everyone concerned. This will pave the way for the best talent to be attracted towards this industry consequently leading to industry meeting most of the needs of our defence forces.